Fun ptoduct
IPX7 Water Proof Test Machine
Item LX-IPX700D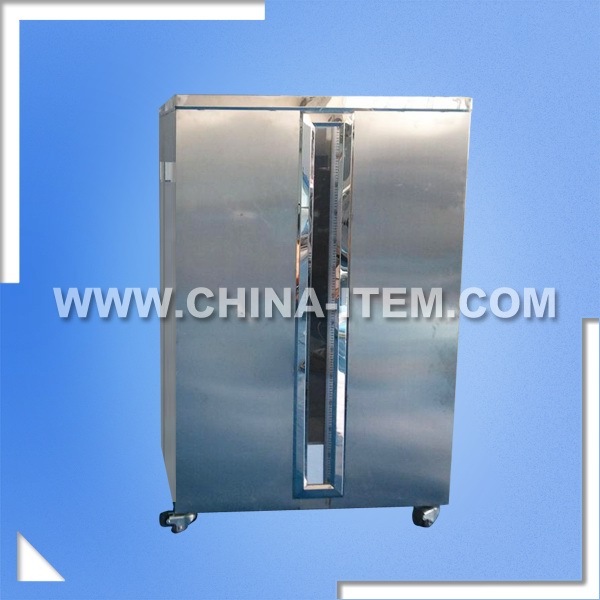 Test standard:
IPX7 water proof test machine is designed according to the relevant standard requirements of IEC60529:1989+A1:1999 IPX1/2.
Application:
IPX7 water proof test machine is used to test the sealing and water-proof property for external lighting, signal device, vehicle lamps shell protection. It provides a realistic water spray simulation condition of electronic products and components.
Features:
1. Leaching tank is a double-layer structure, the inner layer of the SUS304# stainless steel plate overall accuracy sub arc welding, ensure the long time use is not rust water, Intermediate with 40 square steel reinforcement, make the leaching tank is used for a long time won't because the stress and deformation, outer layer by the hairline stainless steel plate welding, using mirror stainless steel plate edge, Leaching tank appearance without solder joints on the overall appearance generous.
2. In and out of the water pipe below the water tank, hidden in a stainless steel base, the base has two external water valve switch, a inlet valve, a drain valve.
3. Stainless steel ruler display water level.
4. The observation window is made of 15mm toughened glass, and the test case of the test sample can be observed. Strong and durable for a long time use is not leaking.
5. Stainless steel frame with casters truck and foot cups for easy mobility and fixed.
Specifications:
Device parameters

Item No.

LX-IPX700D

Internal Dimension

800*500*1500mm

External Dimension

880*850*1650mm

Test maximum depth

1.5m

Water level adjustment method

Manual adjustment

Water level display

Stainless steel ruler visually

Water tank material

SUS304

Shenzhen Julixing Instruments Co., Ltd. are specialized in manufacturing special, custom built, test and measuring equipment for products testing as per international norms and offering calibration services and related information. Our products and services are used by research & development establishments, test laboratories, defense establishments, government institutions & manufacturing industries to fulfill the clients' requirements.

If you require equipment to test products such as home appliances, electrical accessories like switches, sockets, connectors, etc. industrial & road lighting luminaires, automobile lighting systems or related categories, we can provide the solutions you need.


We would appreciate your comments on the layout design, presentation or other aspects of our website.

Website: http://www.china-item.com


Contacts: Eason Wang
E-mail: sales@china-item.com
TEL: +86-755-33168386
Phone: +86-13751010017
SKYPE: carlisle.wyk
TradeManager: cn112384072
Address: 1F Junfeng Building, Gongle, Xixiang, Baoan District, Shenzhen, Guangdong, China
ZIP: 518102
Website: http://www.china-item.com/