Fun ptoduct
IPX1 IPX2 Rain Spray Test Chamber
Item LX-IPX12A-600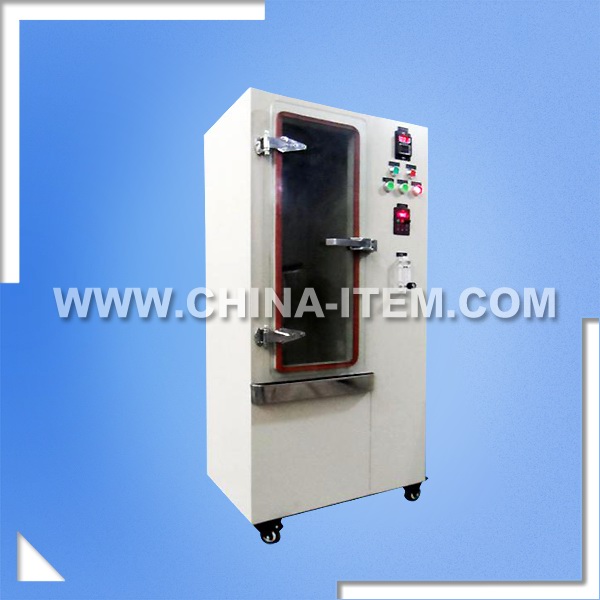 Test standard:
Box Drips Test Device is designed according to the relevant standard requirements of IEC60529:1989+A1:1999 IPX1/2.
Application:
Rain/Spray Test Chambers applied to test the shell's waterproof effect of electronics, automobile and communication, using rainfall simulation to test the product's waterproof performance and assess the product's waterproof performance's loss classification.
Features:
1, S304 stainless steel water box and test chamber;
2, Box-type structure, water recycling;
3, Observation window: making use of tempered glass, durable;
4, A drop of rain flow: Frequency adjustable, adjusted manually;
5, Test nozzle: Stainless steel nozzle orifices can be replaced at any time according to requirements of the standard aperture.
6, Filter Action: Device standard filter to prevent clogging of the pinhole; the filter can be replaced periodically;
7, One key to start, automatic shutdown, simple intelligence.
Technical parameters:
Equipment parameters

Item No.

LX-IPX12A-600

Inner size of the work room

800*800 mm

Dripping area

600*600 mm

Put the tube aperture water

0.4 mm of Diameter

Distance between the hole

20*20 mm

Test bench speed

1 r/min

Test bench diameter

600 mm

Test bench up-down adjusting range

200-300 mm

Test bench adjustable tilt range

15°

Testing time

0-999 min

Shenzhen Julixing Instruments Co., Ltd. are specialized in manufacturing special, custom built, test and measuring equipment for products testing as per international norms and offering calibration services and related information. Our products and services are used by research & development establishments, test laboratories, defense establishments, government institutions & manufacturing industries to fulfill the clients' requirements.

If you require equipment to test products such as home appliances, electrical accessories like switches, sockets, connectors, etc. industrial & road lighting luminaires, automobile lighting systems or related categories, we can provide the solutions you need.


We would appreciate your comments on the layout design, presentation or other aspects of our website.

Website: http://www.china-item.com


Contacts: Eason Wang
E-mail: sales@china-item.com
TEL: +86-755-33168386
Phone: +86-13751010017
SKYPE: carlisle.wyk
TradeManager: cn112384072
Address: 1F Junfeng Building, Gongle, Xixiang, Baoan District, Shenzhen, Guangdong, China
ZIP: 518102
Website: http://www.china-item.com/