Fun ptoduct
Flammability Ball Pressure Gauge Tester of Stainless Steel, Ball Pressure Test Device, IEC 60335 Ball Pressure Gauge
Item LX-Q02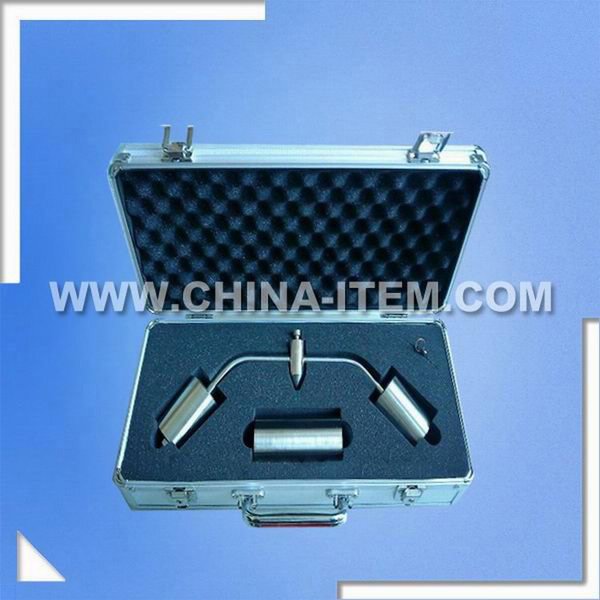 Ball Pressure Test Apparatus is designed and manufactured in compliance with IEC 60695-10-2, 60335-1, 60950-1, 60884-1, 60320-1, 60598-1, 61010, 61032, 60439-5, IEC 60601-1, BS 1363-1, IRAM 2073, 4220-1 NM, BIS, UL 2601-1, CSA 60745, VDE, BSI, DIN, EN.
Applicatiion:
Ball Pressure Test for Fire Hazard testing is used to test the heat resistance of non-metallic materials and solid electrical insulating materials except ceramics. Enclosures and other external parts of insulating material are subjected to the test. The ball pressure apparatus is designed to verify the quality and safety characteristics of products, as required by national & international standards.
Construction:
ball holder with bore and clamping screw for the bow

Precision 5mm pressure ball

Thermocouple for the test stand

Nickel plated steel materials for good thermal stability
Technical Parameters:
| | |
| --- | --- |
| Ball diameter | 5mm (R2.5mm) |
| Total test pressure | 20N±0.2N |
| Samples bearing | diameter 50mm, length 100mm, solid stanless steel cylinder |
| Production of materials | all used stainless steel materials |
| Remark | Ball pressure instrument takes another a hot box (oven) supporting the use. |
Conforms to:
IEC60238, IEC60309, IEC60320, IEC60335, IEC60598, IEC60601, IEC60669, IEC60670, IEC60745, IEC60884, IEC60950, IEC60998, IEC61058, IEC61558.
Note: The ball pressure test instrument for the other needs a high temperature box(oven) supporting the use.

Shenzhen Julixing Instruments Co., Ltd. are specialized in manufacturing special, custom built, test and measuring equipment for products testing as per international norms and offering calibration services and related information. Our products and services are used by research & development establishments, test laboratories, defense establishments, government institutions & manufacturing industries to fulfill the clients' requirements.

If you require equipment to test products such as home appliances, electrical accessories like switches, sockets, connectors, etc. industrial & road lighting luminaires, automobile lighting systems or related categories, we can provide the solutions you need.


We would appreciate your comments on the layout design, presentation or other aspects of our website.

Website: http://www.china-item.com


Contacts: Eason Wang
E-mail: sales@china-item.com
TEL: +86-755-33168386
Phone: +86-13751010017
SKYPE: carlisle.wyk
TradeManager: cn112384072
Address: 1F Junfeng Building, Gongle, Xixiang, Baoan District, Shenzhen, Guangdong, China
ZIP: 518102
Website: http://www.china-item.com/