Fun ptoduct
AS/NZS/EN/IEC 61010, IEC/EN/UL/AS/NZS 60950, IRAM 2092 Test Probes Finger
Item LX-711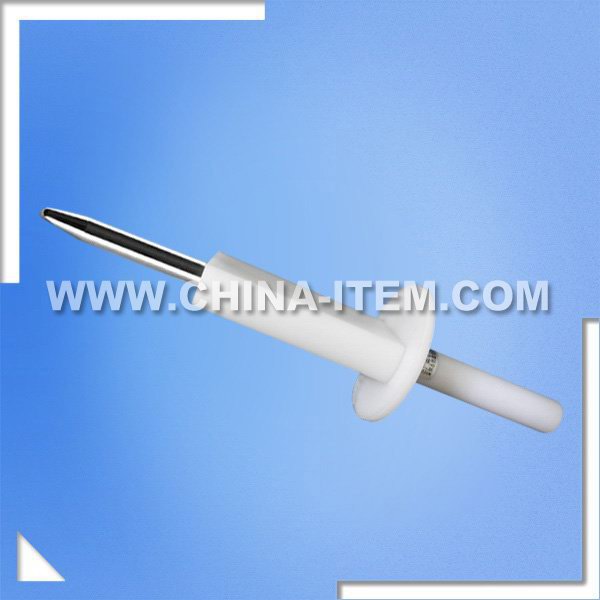 AS/NZS/EN/IEC 61010, IEC/EN/UL/AS/NZS 60950, IRAM 2092 Test Probes Finger
Purpose:
This probe may be used to verify the protection of persons against access to hazardous parts and to verify the mechanical strength of openings in the enclosure or internal barriers.
Conforms to:
Standard IEC61032-1997, IEC60529-2001, GB/T4208-2008, AS/NZS/EN/IEC 61010, IEC/EN/UL/AS/NZS 60950, IRAM 2092, SASO/IEC 60335-1, SASO IEC 60950, IEC 60950/EN60950, EN 60950 and UL etc.
Technical Parameter:
1. Knurled Finger Diameter: 12mm
2. Knurled Finger Length: 80mm
3. Baffle Plate Diameter: 50mm
4. Baffle Plate Length: 100mm
5. Baffle thickness: 20mm
Unjointed Finger Probe: Identical to the Jointed Finger Probe except that is is rigid. Used for forceful insertion where the flexibility of the would be a hindrance. The handle is designed with a screw tap for use with a force gauge. Meets CSA, IEC, UL and other industry.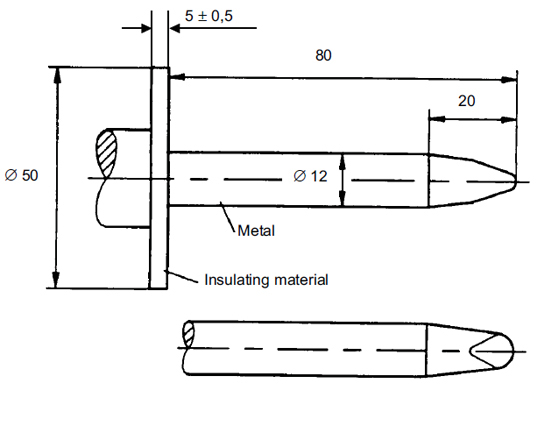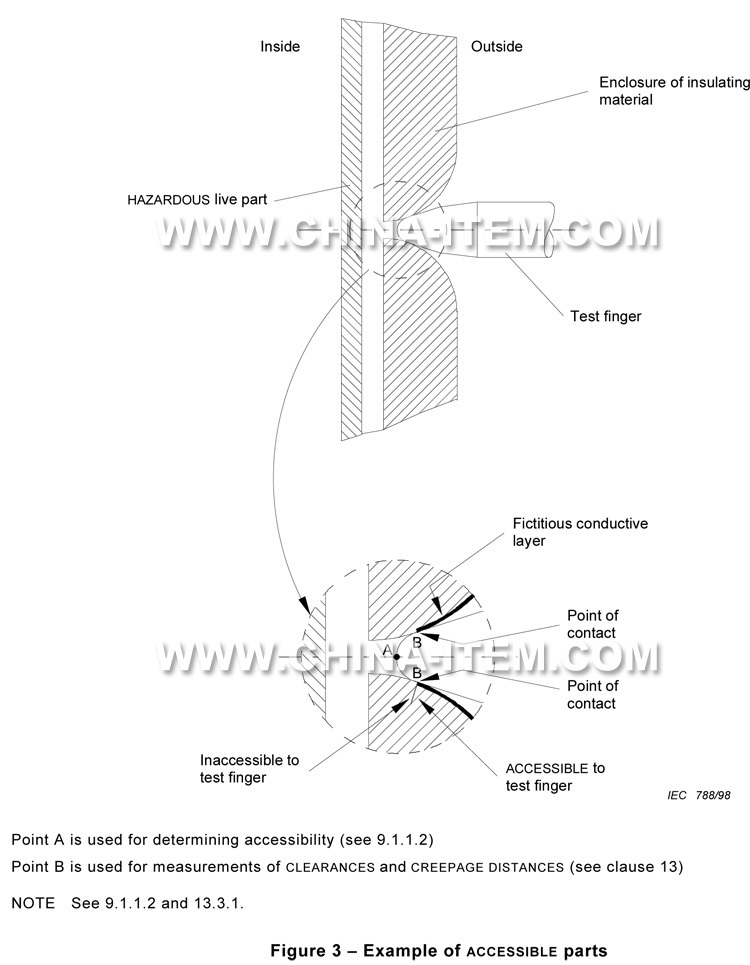 Shenzhen Julixing Instruments Co., Ltd. are specialized in manufacturing special, custom built, test and measuring equipment for products testing as per international norms and offering calibration services and related information. Our products and services are used by research & development establishments, test laboratories, defense establishments, government institutions & manufacturing industries to fulfill the clients' requirements.

If you require equipment to test products such as home appliances, electrical accessories like switches, sockets, connectors, etc. industrial & road lighting luminaires, automobile lighting systems or related categories, we can provide the solutions you need.


We would appreciate your comments on the layout design, presentation or other aspects of our website.

Website: http://www.china-item.com


Contacts: Eason Wang
E-mail: sales@china-item.com
TEL: +86-755-33168386
Phone: +86-13751010017
SKYPE: carlisle.wyk
TradeManager: cn112384072
Address: 1F Junfeng Building, Gongle, Xixiang, Baoan District, Shenzhen, Guangdong, China
ZIP: 518102
Website: http://www.china-item.com/