Fun ptoduct
LX-Chroma2A Pocket Portable Spectrometer for LED Light Test Equipment
Item LX-Chroma2A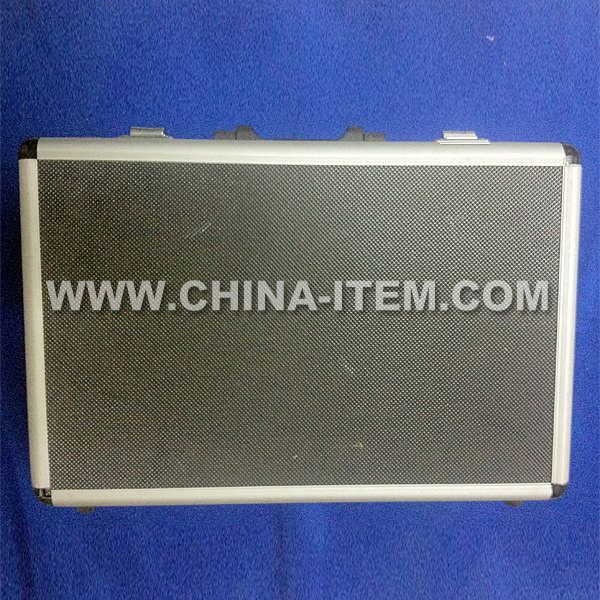 Digital Pocket Chroma Meter Chroma-2A
LX-Chroma2A light source colorimeter is a newly developed pocket colorimeter, adopting advanced spectrometer and microprocessor technology. It makes traditional laboratory
instrument available for the production on-line quality acceptance, thus greatly improve the efficiency of fluorescent lamp, CFL, LED manufacturing.

Characteristics and specifications;
Adopting micro-spectrometer technology which has higher accurate than traditional photo-detectors.
Measure chromaticity coordinates temperature, chromaticity coordinate, rending index, color difference, etc.
Data hold, save and open function. Several groups of data can be saved.
Accuracy of chromaticity coordinates: ±0.003(x, y)
128*64 LED of graphic interface displaying spectrum wave, chromaticity diagram.
USB interface for PC communication
Quality Li-Battery for recycled-utilization
Can test parameters
1. Total colour difference dE*, The difference in lightness dL*, The difference on the red-green coordinate da*, The difference on the blue-yellow coordinate db*;
2. CCT(Correlated Color Temperature) Tc and Chromaticity Coordinates x,y, u,v;
3. Correlated color temperature difference dTc and Chromaticity coordinate difference dx,dy,du,dv;
4. CRI(Color Rendering Index), Color Tolerance;
5. Peak wavelength, FWHM, Dominant Wavelength, Purity;
6. Center wavelength, Centroid wavelength etc.
Technical indicators
1. Range of wavelength: 380nm-780nm(visible sight);
2. Accuracy of wavelength: ±0.5nm; Repeatability: ±0.2nm;
3. Accuracy of chromaticity coordinate: ±0.0025 (Resolution: 0.0001);
4. Correlated color temperature measurement range: 1500-25000K; Accuracy: ±3%, Resolution: 1K;
5. Total accuracy of color difference: Less than ±0.2 (Measurement conditions: Under the standard of A light source);
6. Power supply: 3.7V Li-Battery;
7. Product Size: 90mm * 180mm * 48mm
8. Weight: approximate 1kg
9. Integrating Sphere Size: 10cm

Standard Light Source Type: A-2856K, B-4874K,C-6774K, D65-6504K, E-5448K;
Color Tolerance Type: F8000, F6500, F5000, F4000, F3500, F3000, F2700, Auto.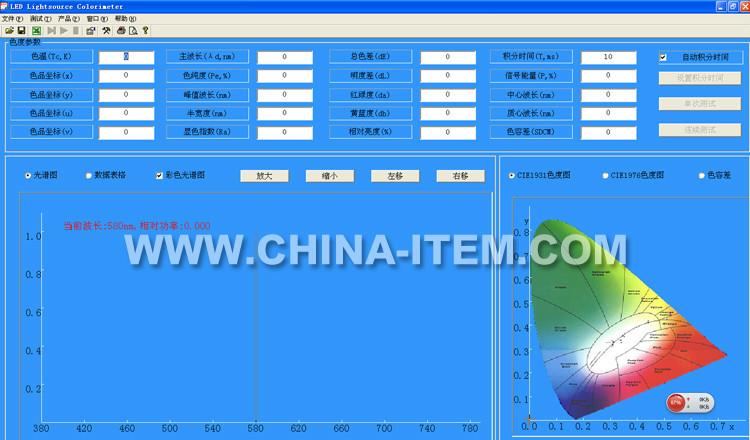 Shenzhen Julixing Instruments Co., Ltd. are specialized in manufacturing special, custom built, test and measuring equipment for products testing as per international norms and offering calibration services and related information. Our products and services are used by research & development establishments, test laboratories, defense establishments, government institutions & manufacturing industries to fulfill the clients' requirements.

If you require equipment to test products such as home appliances, electrical accessories like switches, sockets, connectors, etc. industrial & road lighting luminaires, automobile lighting systems or related categories, we can provide the solutions you need.


We would appreciate your comments on the layout design, presentation or other aspects of our website.

Website: http://www.china-item.com


Contacts: Eason Wang
E-mail: sales@china-item.com
TEL: +86-755-33168386
Phone: +86-13751010017
SKYPE: carlisle.wyk
TradeManager: cn112384072
Address: 1F Junfeng Building, Gongle, Xixiang, Baoan District, Shenzhen, Guangdong, China
ZIP: 518102
Website: http://www.china-item.com/