Fun ptoduct
Falling Ball Impact Test Device for Drop Testing, Drop Ball Test Device
Item LX-TF ball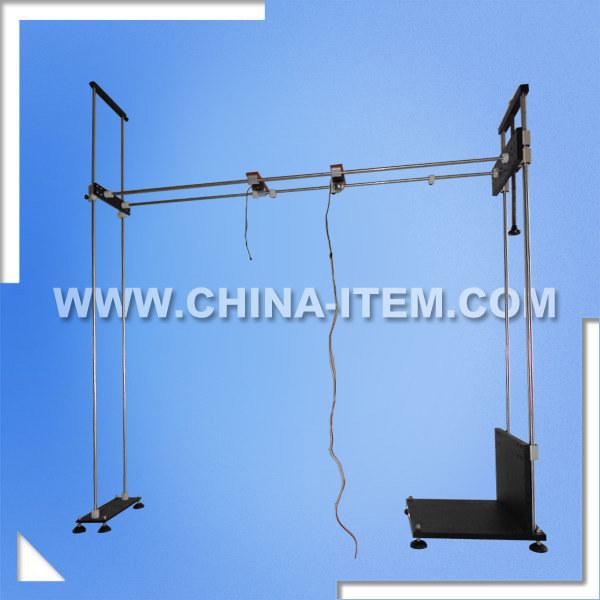 Falling ball impact Test Device, Drop Test machine
Steel ball drop test device is mainly used in the appliance enclosure mechanical strength test, test apparatus shell on the structure should be able to guarantee in to be expected when operating under won't produce risk, it is applicable to the outer surface of the equipment casing damage will hit a dangerous parts of apparatus.
According to IEC 60950-1 ,specification as below:
Impact height

1600mm

MAX

Pendulum impact range

1650mm MAX

Th

e largest testing sample

400X400X300H

Clamping release

electronic control

Impact of steel ball

1040g MAX

Shenzhen Julixing Instruments Co., Ltd. are specialized in manufacturing special, custom built, test and measuring equipment for products testing as per international norms and offering calibration services and related information. Our products and services are used by research & development establishments, test laboratories, defense establishments, government institutions & manufacturing industries to fulfill the clients' requirements.

If you require equipment to test products such as home appliances, electrical accessories like switches, sockets, connectors, etc. industrial & road lighting luminaires, automobile lighting systems or related categories, we can provide the solutions you need.


We would appreciate your comments on the layout design, presentation or other aspects of our website.

Website: http://www.china-item.com


Contacts: Eason Wang
E-mail: sales@china-item.com
TEL: +86-755-33168386
Phone: +86-13751010017
SKYPE: carlisle.wyk
TradeManager: cn112384072
Address: 1F Junfeng Building, Gongle, Xixiang, Baoan District, Shenzhen, Guangdong, China
ZIP: 518102
Website: http://www.china-item.com/